We acknowledge that forgoing pay to strike is a sacrifice.

We believe that everyone who wants to join the strike should be able to do so regardless of their financial situation.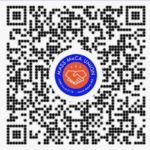 What is this fund for?
This is a solidarity fund destined to help MASS MoCA staff who strike for a fair contract on August 19, but would suffer financially from the loss of pay.
Who can benefit from the fund?
Any MASS MoCA staff member who goes on strike on August 19 and applies for it.
How long will it take for the funds to be dispersed?
Disbursements should be completed within 5 weeks of August 19.
Who can donate to the fund?
Anyone who wants to support the MASS MoCA staff on strike.
Can I use a platform other than Venmo?
We strongly prefer Venmo. This is the only means to donate. To receive funds, let us know if you absolutely cannot use Venmo; please say so on the application form, and we will reach out to you to find the best solution.
What will you do with any surplus funds?
We are not expecting any surplus funds. If we do, the funds will serve to support MASS MoCA staff.
For any questions/answers not covered here, please email us at massmocaworkersfund@gmail.com.